What is Preschool Management Software? 5 Reasons to Start Using Preschool Management Software at Your Center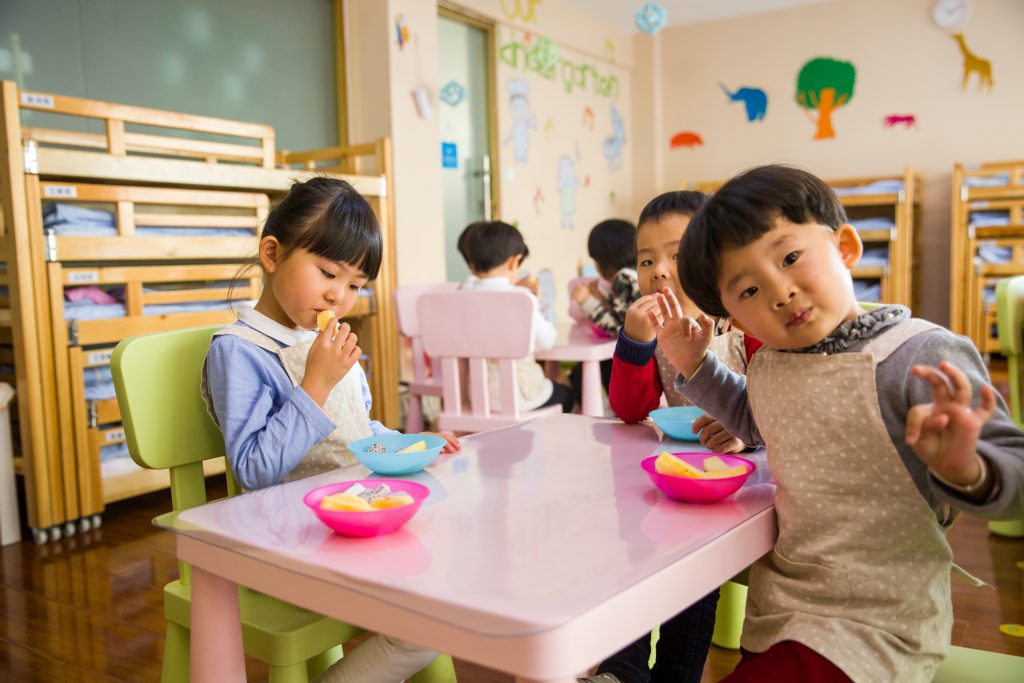 In today's technology-laden world, it should come as no surprise that technological advancements have found their way into the preschool environment—after all, technology simplifies so many aspects of our lives, why not apply it to the complex world of preschool management?
If you're questioning the wisdom of investing in a system for your preschool, consider this—a proper management system can provide support for preschool administration , staff and parents, and streamline the day's tasks while saving money in the long run.
What is Preschool Management Software?
Simply put, preschool management software is a technologically advanced, educational platform that is integrated into your school system and benefits the preschool administration , staff, teachers and parents. Most platforms are customizable, allowing schools to choose which features they purchase. While schools sometimes hesitate to spend precious financial resources on software, many who have used the platforms tout the benefits and recommend them to their peers. Let's look at some of the top reasons you should consider using preschool management software.
1. Automates Your Business
While the term "automation" may bring to mind visions of an old-school factory line, in this instance we're talking about automating those administrative tasks that take up a large amount of time in order to complete.
Scheduling – Online scheduling provides several advantages. Administrators can tell at a glance what rooms in the school are available at any given time to be used for activities. They can also share information on potential events with staff and gauge the level of interest before investing time in preparing an event. The software will also allow directors to move groups to rooms that accommodate their size to maximize the school's space for after-school events.
Online Attendance System – Checking students into and out of school can be time consuming. Preschool management software helps with this task. Because these are such hectic times at school, accuracy is paramount. A quality software program with a built-in online attendance system will allow you not only to verify a student's attendance, but to quickly take a child's temperature, ensuring the health and well being of everyone. At checkout time, children are quickly and efficiently discharged from school and determining which adult is allowed to pick up the child can be verified instantly. Automation lets attendance records be updated automatically, allowing your educators to spend more time preparing lessons and interacting with their students.
Registration – This may be the most beneficial aspect of automating your institution. Anyone who has stood in line to register a child for school knows the process can be stress inducing and time consuming. Imagine a world where forms are sent to parents electronically, allowing them to complete the paperwork at their convenience and return it to you instantly. Online registration means there is less risk of something getting lost. You remove the chance of information being entered into the system incorrectly. If any documents expire, notifications can be sent to parents to notify them that action must be taken. This can provide tremendous savings to a school because they don't have to pay for the paper required to print hard copies, they don't have to pay for filing cabinets to store printed records and they don't have to pay the labor hours required to enter registration information by hand.
Billing and Invoicing – When the time comes to send out bills and invoices, the entire process can be time consuming. Trying to get in touch with parents to collect payment can be difficult. Once again, the school is paying for labor hours that would not be an issue if a preschool management software system was in use. Most software will allow you to schedule your billing cycle and give you the option of sending bills electronically or printing them to go home with students. Some offer you the option of accepting payment electronically, saving staff from making multiple trips to the bank. This streamlining of payment collection allows schools to receive and access funds quickly.
2. Increased Student/Teacher Interactions
The more time teachers can spend with their students, the better. Teachers work tirelessly to plan the activities and lessons each day. Unfortunately, much of their valuable time can be filled completing required administrative duties—and no one became a teacher out of a love for filling out paperwork. By streamlining check in/check out, and attendance, teachers are able to spend more time interacting with their students and can more closely monitor a student's progress in the following categories:
Gross Motor Skills – The way students move and control their arms, legs, head and trunk.
Fine Motor Skills – The way a child controls the small muscle movements in their hands.
Hand Eye Coordination – The ability to accomplish tasks that require simultaneous use of both the hands and the eyes. Activities that require hand eye coordination include catching a ball, stacking blocks, and putting puzzles together.
Speech Skills – Skills like articulation and a child's ability to express themselves.
Social Cues – Learning to cooperate, take turns and engage with classmates. More time in the classroom gives teachers more time to assess student progress and to make any necessary adjustments to a child's educational goals.
3. Strengthens the Home/School Connection
Parents today are comfortable with using technology in all aspects of their lives….why not extend that convenience to their child's education? And, considering 90% of brain development occurs before a child reaches grade school, it makes sense that parents have a vested interest in what their child is learning at preschool.
Many software platforms offer a parent portal that families can download onto their mobile devices, allowing them to check in on their child throughout the day at their convenience. This increases the level of family engagement and establishes the parents' role as their child's advocate early in the student's educational career.
Parents want to feel more involved in their child's development, and educational technology provides a wider window to engage. Parent's can track their child's progress, encourage their child when achievement occurs and support classroom disciplinary measures when behavior does not meet expectations.
4. Allows Parents to Monitor Progress
When using educational technology , teachers are able to record information more quickly and efficiently than when using pen and paper. They can also create detailed profiles for each child, detailing progress and areas of growth. Milestones can be tracked in real time and shared with parents instantly.
5. Improves Overall School Quality
A quality preschool management software system provides holistic benefits for your educational institution. By improving business practices and streamlining administrative processes, you'll find the overall quality of the school culture improved.
Using the right educational technology shows prospective customers that your institution is forward thinking with a modern edge and technologically advanced. It indicates to families that the welfare of your staff and students is of the highest priority. Preschool management software can overhaul and streamline your school's practices. If you are interested in increasing the safety and success of your school while improving parent/student/teacher relationships and giving your teachers more time with their students, consider investing in preschool management software[3] from Havence. We can provide a customized package providing everything your school needs. You may contact us by clicking here. We look forward to hearing from you!
---

---